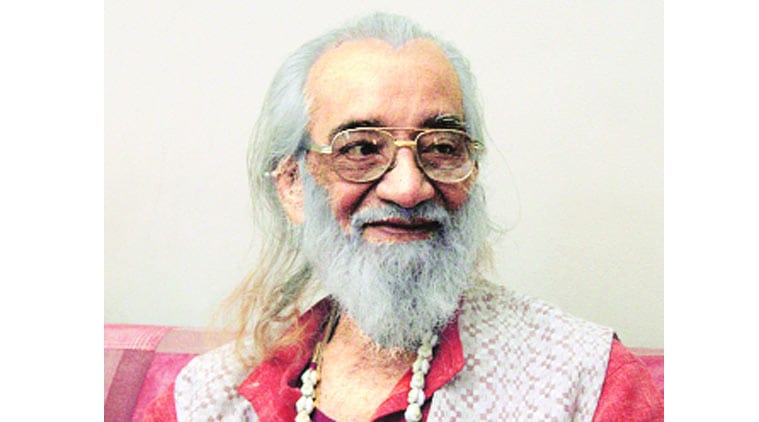 History writer Balwant Purandare conferred with the 'Maharashtra Bhushan' award, the state's highest honour, at a glittering function in Mumbai. The award ceremony was held at Raj Bhavan in Mumbai amidst tight security after the BJP-led state government's decision to honour Purandare received criticism from some sections of the Maratha community, which had protested against the move.While addressing the audience after receiving the award, Purandare said that he would donate the prize money of Rs 10 lakh to the Master Dinanath Mangeshkar Hospital located at Pune. In addition, Purandare also plans to donate Rs 15 lakh to the hospital as his own contribution. Purandare said that he would like to help farmers reeling under severe financial distress in the drought-hit Marathwada region.
Using the opportunity to take a dig at the opposition, Fadnavis said that those who have been protesting against the government's decision have not understood Chhatrapati Shivaji.
"I have to clarify that this programme was not held at the Raj Bhavan because we got scared of anybody. According to tradition, the country's biggest awards are given by the President at the Rashtrapati Bhavan.